Hey Folks! Wayward Raven Media will be at the Big Apple Con 2015, Saturday March 7th from 10am - 7 Pm at Penn Pavilion Plaza across the street from Madison Square Garden. Come check out our booth and meet the creators of Horseman, Signed, The Ascendant and Damn Heroes. Don't forget to ask us how you can get a free print of our most recent Damn Heroes strip honoring Leonard Nimoy.
New to us, or haven't check out our books yet?
Well this would be a perfect time to come down and meet us! We will also be featuring Kira Scarlett who will be cosplaying as C from Signed C: The Missing!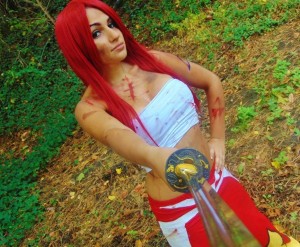 Buy tickets to Big Apple Con 2015!
New from Wayward Raven!
Already a fan and excited about what we have coming out soon? Check out these inks and pencils for our upcoming Singed C #3!