Greetings, Comic books are lovely. Getting a preview before buying is a good thing as well. So, please enjoy the first 10 pages of The Ascendant #1. Click on the cover to enlarge and then scroll along the slideshow for best viewing.
It's available for purchase on Comixology for $0.99 -> https://www.comixology.com/The-Ascendant-1/digital-comic/42208?app=1
It's available in print though our Comics page, which also has other pathways to digital form. http://waywardraven.com/comics/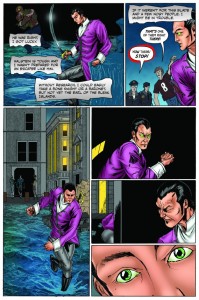 There you go. Hope you liked it. Here's the link to Comixology again where you can get the full digital comic for only $0.99. http://wwraven.com/13Ov0XJ
And in print here-> http://waywardraven.storenvy.com/
Extra page from The Ascendant #2. Also available in our store or Comics page.